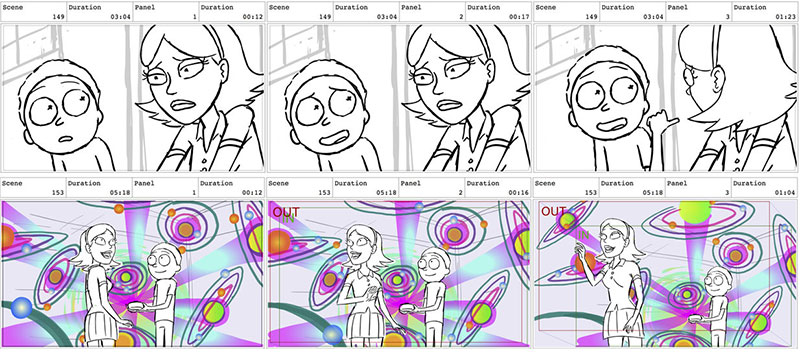 This Saturday, March 21st at 6pm PST, professional animation storyboard artist Erica Hayes will be hanging out in the Rick and Morty Channel on Gliph. This is a great way to meet someone who works on the show and ask questions about what it is like as a professional storyboard artist.
Join the Rick and Morty Channel now to get notified and participate on Saturday!
Channels are a new jam on Gliph.  They allow communities near and far to connect, meet other people and collaborate.
Rick and Morty is a special interest channel from a fun community we're happy to have on Gliph. More general groups, like Fitness and Nutrition allow posting of links to items people are selling in Gliph Marketplace.
Erica has been working on the Cartoon Network hit, R&M for two seasons now. She is a graduate of Savannah College of Art and Design. Prior to work on Rick and Morty, she worked on Nickelodeon's "The Penguins of Madagascar."  We're excited to have her come by for a visit!