We're happy to announce the release of version 1.2.1 of the Gliph app for iPhone.  You can download the new version from the the App Store today.
Our previous release for iPhone, focused on additional privacy capabilities.  With 1.2.1, we've made shared personal information more accessible and useful.  Here's how: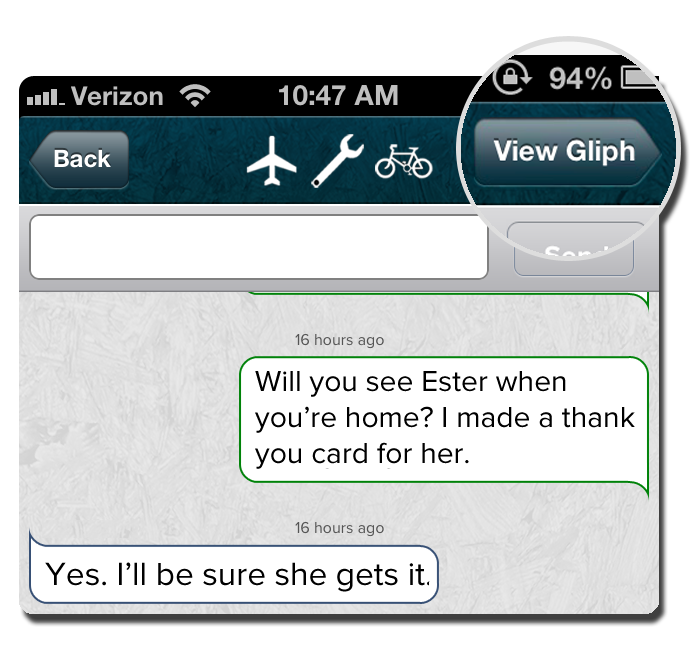 New Button in Conversation View
The Conversation view now has a button on the top right of the screen, "View Gliph."
Previously, you had to go to the Connections tab and then find the contact and then tap on it to see the Gliph View.  Tapping View Gliph makes this much more convenient.
Improved Gliph View
You probably remember that Gliph protects your personal information (Facets) much more carefully than most companies.  Besides keeping both your data and your contacts' data safe, we also want to make it useful.
The improved Gliph View now lets you take actions based on the personal information that other Gliph users share with you. Continue reading →