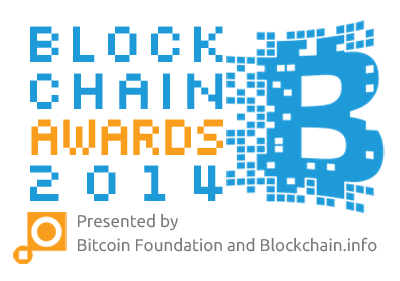 Gliph is was in the running for the Bitcoin Foundation's first annual Blockchain Awards.
The Blockchain Awards are being put on by the Bitcoin Foundation and Blockchain.info, and will be presented in Amsterdam at the upcoming Bitcoin 2014 conference. The awards cover a variety of categories, including Most Insightful Journalist, and Most Impactful Charity.
Nicolas Cary, CEO of Blockchain, explains that "with these awards we hope to take a moment and reflect on the amazing contributions from the Bitcoin community. We want to honor the exceptional quality, leadership, and technical innovation we see every day."
Update: Mycelium Bitcoin Wallet for Android won this award! We think Mycelium team is also doing some really cool things and congratulate them on the win. The other finalist was Airbitz.