Blockchain.info does a few things very well. First, it offers some great charts, stats and other interesting information about Bitcoin transactions. But secondly Blockchain.info has begun to shine as a rapidly growing Bitcoin wallet provider.
Today, we're pleased to announce initial Gliph support for Blockchain.info wallets. This means Blockchain.info wallet holders now get the same easy Bitcoin transfer as people who use Coinbase and BIPS.
Whether you trade Bitcoin with Blockchain.info, BIPS or Coinbase you don't have to bother with Bitcoin wallet addresses or their representative QR codes. You just send them a connection request, and then attach Bitcoin like you would a picture message.
How to Connect your Blockchain.info Bitcoin Wallet to your Gliph account
You must first create a wallet on the Blockchain.info website.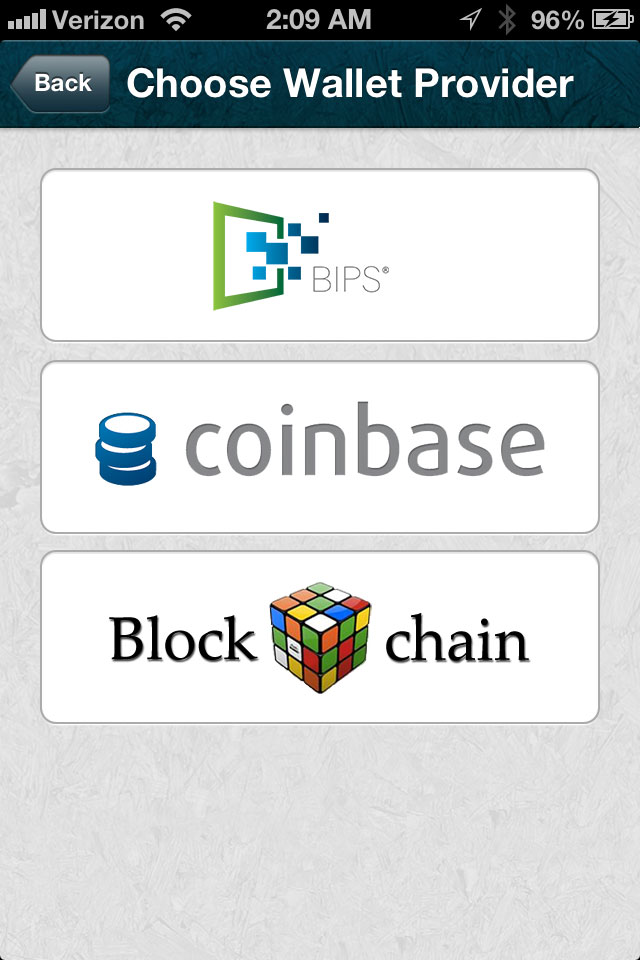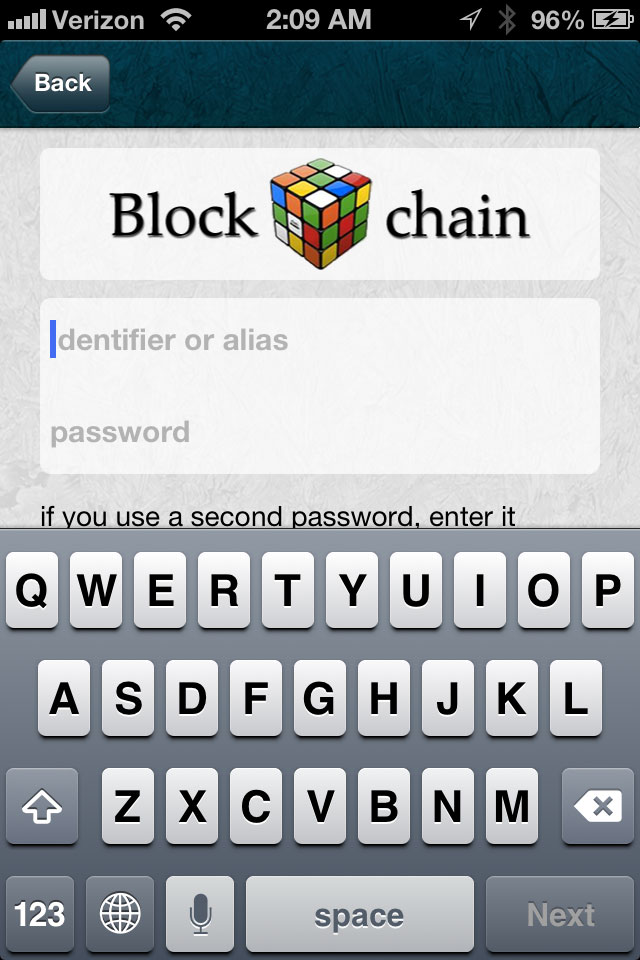 Tap the Bitcoin option in the Menu, and choose Use a Different Wallet.
In the Choose Wallet Provider view, select the Blockchain.info logo.
Enter your Blockchain.info identifier and your password into the sign-in page.