Today we've released version 1.1 of the Gliph Android application to Google Play. Our Android users have been very patient in waiting for updates, and today marks solid progress. This entry covers both the updates and how to use the new Bitcoin functionality in the app. You may enjoy the demo video of how awesome Bitcoin can be on Gliph available here.
What's New: Visual Updates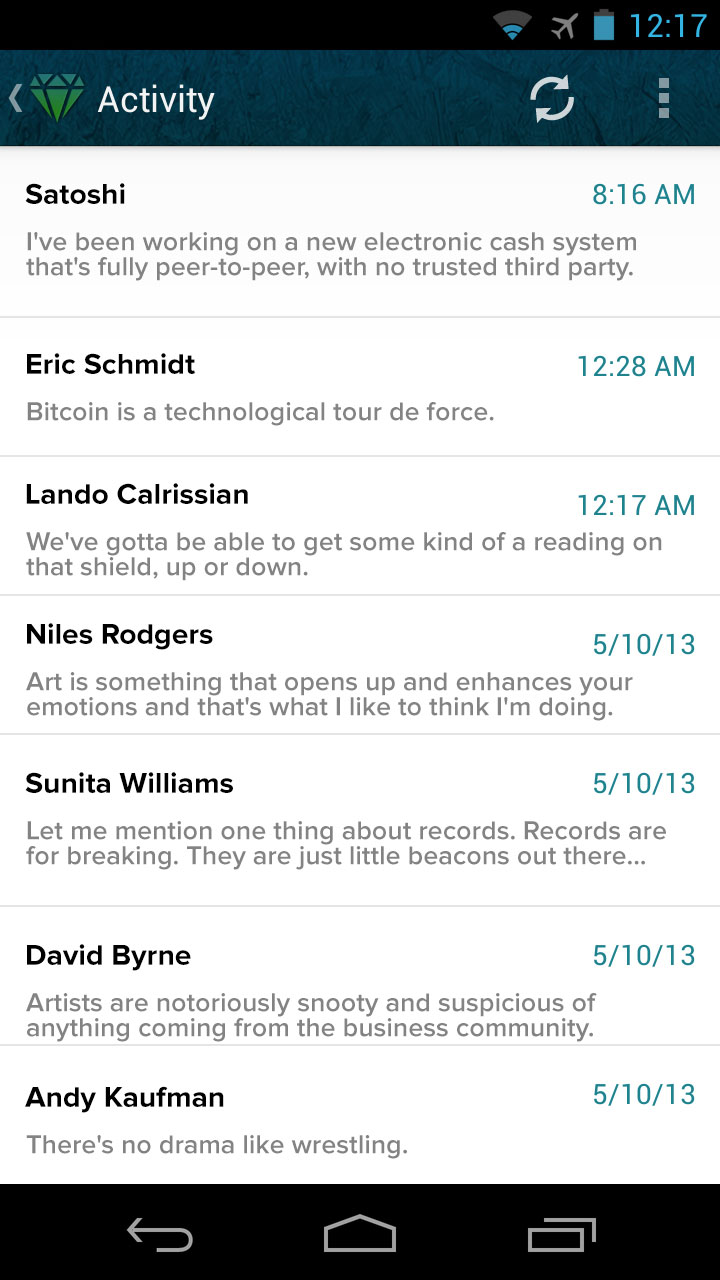 Gliph for Android 1.1 catches up with the mobile web and iPhone application in a number of areas. First, we've updated the Activity View to show the actual tags of the connections you're talking with instead of the Gliphs themselves. The conversation view has been touched up, also bringing connection tag, first name or pseudonym facets into view, rather than the Gliph.
While we love the Gliphs, and know some people use them as their central identifier for other people, we have also gotten feedback that it is hard to keep track of who is who when you have many contacts. So now there is more consistent styling across iOS, Android and the web.
What's New: Image Viewing
While we weren't able to get image attach into this update, you can at least now view image thumbnails sent by your web using and iOS using connections. We hope to get uploading into an upcoming update. Continue reading →